Who says accountants aren't athletic? The 9 athletes on this list will prove them wrong! Before their athletic careers, each of these 9 famous athletes studied accounting and some even went on to work as accountants.
1. Craig Counsell, MLB Infielder
It's hard to believe that 40 year old baseball player, Craig Counsell, was an accounting major at Notre Dame. In 2001 he was the NLCS MVP but prior to that he was an accounting major with a 3.0 GPA at Notre Dame.
Craig did admit that if he wasn't playing baseball, he wouldn't have been an accountant. He was quoted as saying "If I weren't a professional athlete, I'd have gone to law school and become some kind of lawyer. I wouldn't be an accountant, I know that."
2. Ray Wersching, NFL Kicker
Ray Wersching, a graduate of University of California Berkeley, was signed to the San Diego Chargers before eventually joining the San Francisco 49ers for the duration of his career. When he retired, Wersching held 49ers records for points, field goals and extra points.  While playing football, he worked as a certified public accountant in the off-season.
3. D'Lo Brown, Professional Wrestler
D'Lo Brown, an ex-professional wrestler and current TNA Wrestling road agent, also happens to be a CPA. Interestingly, the WWF muscleman was working as an accountant before he began his career as Ace the Animal, during which he simultaneously held the European and Intercontinental Championship belts.
 4. Chuck Liddell, MMA/UFC Fighter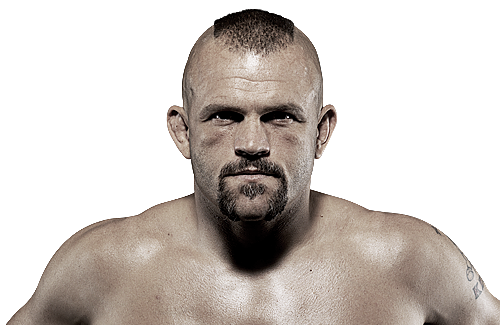 One of the most surprising athletes on this list is MMA/UFC fighter Chuck Liddell. Liddell is a former UFC Light-Heavyweight Champion with such impressive fighting skills that he's credited with helping make MMA a mainstream sport.
Liddell graduated from California Polytechnic University with a BA in Business and Accounting in 1995. The former fighting champion certainly challenges any notion that accountants can't be men (or women) of action.
 5. Edwin Flack, Olympic Runner, Australia

Another olympic athlete, Edwin "Teddy" Flack, was trained as an accountant with the firm Price, Waterhouse & Co (now PricewaterhouseCoopers).
There he joined the London Athletic Club, eventually becoming Australia's first Olympian, being its only representative in 1896, and the first Olympic champion in the 800 metres and the 1500 metres running events.
 6. Alexandre Bilodeau, Olympic Skier, Canada
Alex Bilodeau, the winner of a gold medal in the men's moguls at the 2010 Winter Olympics, defended his gold in 2014, becoming the first Canadian male to do so.
Bilodeau is currently an accounting student at the John Molson School of Business at Concordia University. He has since retired from freestyle skiing professionally and plans to become an accountant once he's done school.
 7. Juan Manuel Márquez, Boxer

Juan Manuel Márquez currently holds the WBO light-welterweight champ and is the first Mexican-born boxer to become a world champion in four divisions. He also happens to have an accounting degree.
Unlike Craig Counsel, Márquez believes he would be an accountant if he wasn't one of the greatest Mexican boxers of all time. When asked what he might have become if he wasn't a fighter, he's quoted as saying "I have an accounting degree, so I'd probably be an accountant!"
 8. Filipo Inzaghi, Italian Football Player
Filipo Inzaghi is one of the most prolific goalscorers of all time in European club competitions. Since retiring he is now the head coach for Milan, however before his football career took off, he got his accounting degree at the insistence of his parents.
9. Pádraig Harrington,  Irish Golfer

Pádraig P. Harrington, an Irish professional golfer who plays on the European Tour and the PGA Tour, has won three major championships: The Open Championship in 2007 and 2008 and the PGA Championship, also in 2008. Before his success in the PGA, he passed his final accounting exams in 1994 and gained admittance into the ACCA.